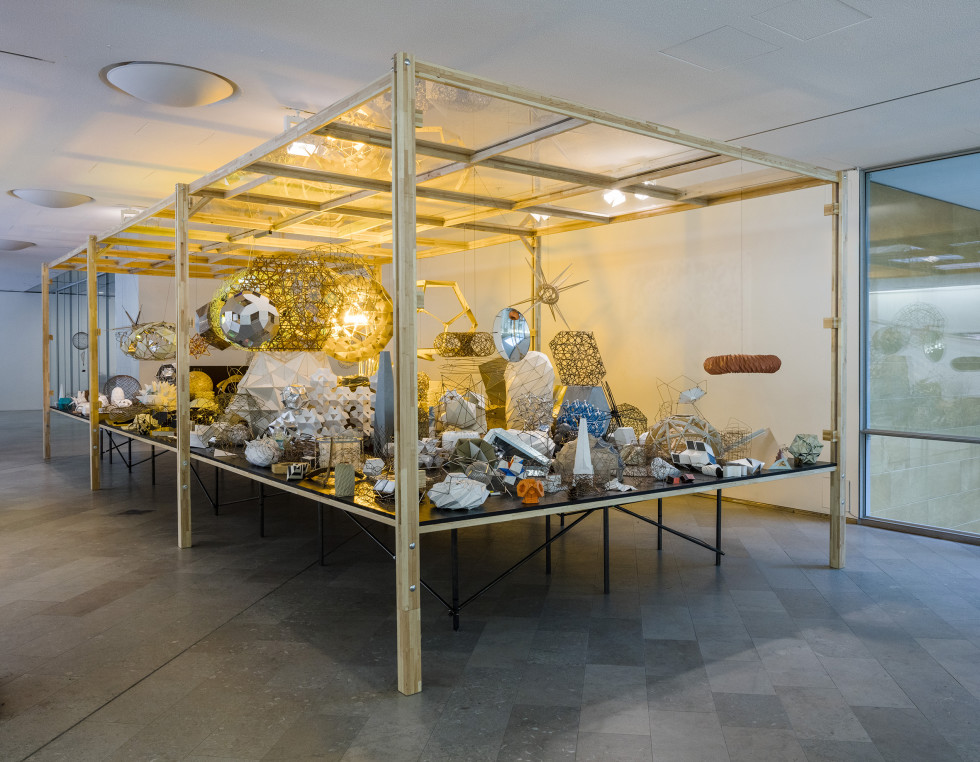 27.10 2015
Moderna Museet acquires key work by Olafur Eliasson
Prior to the opening of Olafur Eliasson: Verklighetsmaskiner/Reality machines, Moderna Museet has the pleasure of announcing that Olafur Eliasson's key work Model room has been acquired for the Moderna Museet collection.
Commenting on Model room, Olafur Eliasson says:
"Model room arranges most of the models created for my artworks over the last two decades – realised and unrealised – into a new artwork. It is as if nearly every thought I had in my studio during that time now lives in the urban landscape that is Model room. In this sense, it holds the very DNA of my work in a generous, spatial archive, and I consider it a centrepiece of my artistic oeuvre.
"In developing and realising my artworks, I always work together with many people. A key protagonist in the studio team during the time period represented by Model room was the late Einar Thorsteinn, a visionary Icelandic architect and mathematician, whose interest in non-Euclidean geometry and fivefold symmetry became central to my work. Model room testifies to my long-standing collaboration and friendship with Einar.
"For some years now, I have been looking for a permanent home for Model room, a museum with a strong commitment to spatial and conceptual issues, public discourse, and a precise conservation policy. I couldn't imagine a better home for Model room than Moderna Museet."
Olafur Eliasson's work Model room (2003) is a landscape of geometric models and objects, started in 1996 and created by the artist in collaboration with the Icelandic mathematician and architect Einar Thorsteinn. Over the years, Model room has evolved into a three-dimensional archive, a collection of materialised ideas, of which the more recent have been developed and implemented as installations, pavilions and monumental projects. The new work Less ego wall (2015), for instance, originated in geometric experiments visible in Model room.
Model room is the heart, or perhaps the brain, of Olafur Eliasson's artistic practice. It is here we can see how his art evolves – all his other works are present in this fantasy landscape. Thanks to the foundation of Anna-Stina Malmborg and Gunnar Höglund, one of the key works of contemporary art now belongs to the Swedish people. Comments on the acquisition by Daniel Birnbaum, director of Moderna Museet
Published 27 October 2015 · Updated 9 February 2016