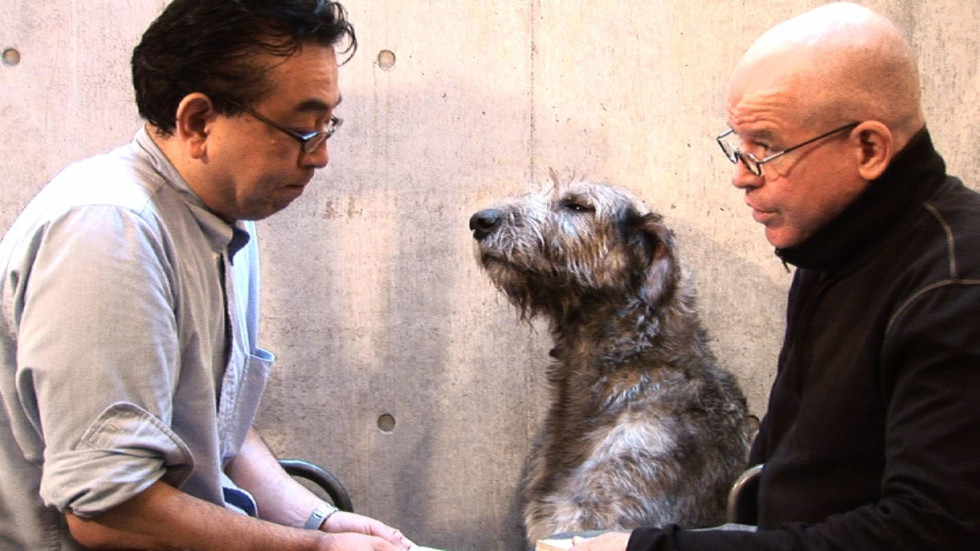 Magnus Bärtås recently presented his doctoral thesis You Told Me – Work Stories and Video Essays at the Valand School of Fine Arts, Göteborg University. His thesis deals with aspects of the purpose of narrative in contemporary art, expanding on and discussing the video essay format. In order to describe all types of narratives about how a work of art is created, and the purpose of this narrative, Bärtås has coined the term "work story".
In our exhibition, Bärtås presents his research project. It consists partly of a long lecture, in which he introduces the notion of "work story" and describes how he wrote his thesis. His methods included pilgrimage and reconstruction, influenced by the work of film-maker Chris Marker. The lecture features examples of the influence of Marker's films on the production of his video essay Kumiko Johnny Walker & the Cute, and reveals the process behind Madame & Little Boy, his last work included in the thesis. In all his films, Bärtås seeks in various ways to avoid a dominating narrative voice, in favour of a wide scope for the viewer's own reflections and interpretations.
The conveying of life stories and biographies involves exchanges and negotiations between the positions identified by Bärtås in the video essay format: the text, the narrator, the artist/author, the subject and the images – positions that, contrary to dominating documentary practice, are exposed as a number of relationships, rather than one entity.
Magnus Bärtås
Born 1962 in Jönköping
Lives and works in Stockholm
Solo exhibitions
2010 You Told Me, Gävle Konstcentrum, Gävle
2001 Buildings and stories, Passagen, Linköpings Konsthall, Linköping
1993 Bergtagen /The Magic Mountain, Norrköpings Konstmuseum, Norrköping
Group exhibitions
2010 The 4:th Bucharest Biennale, Bukarest/Bucharest [RO]
2009 Void of Memory"/"Platform 2009, organiserad av/organised by Samsuo – Space for Contemporary Art, Seoul [KR]
2006 Modernautställningen, Moderna Museet, Stockholm
www.magnusbartas.se