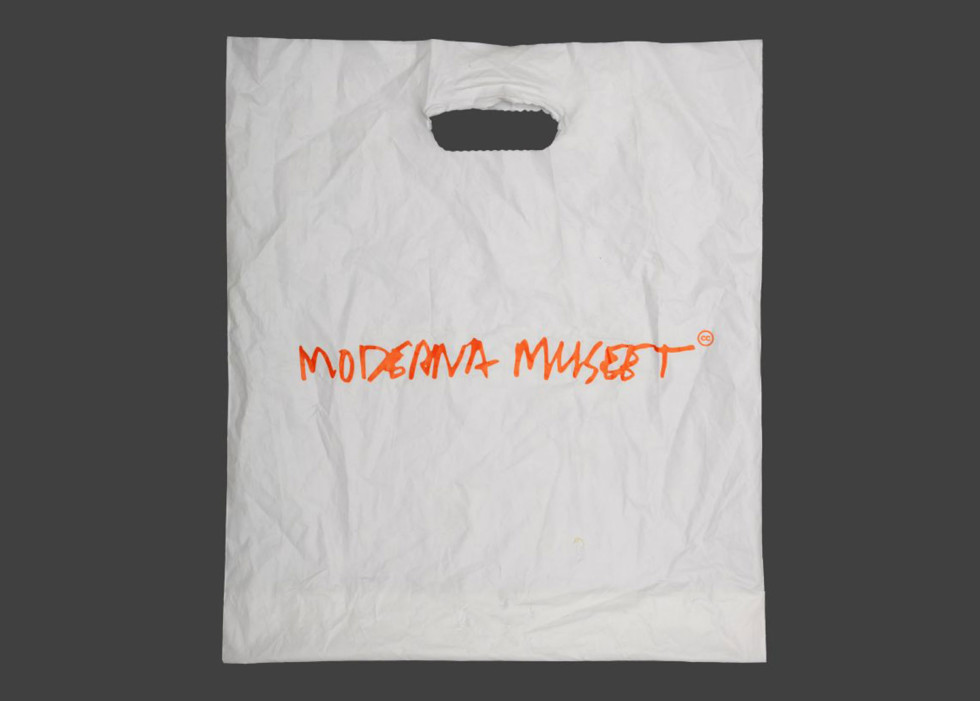 In Marysia Lewandowska's contribution to The Moderna Exhibition 2010 she draws attention to Moderna Museet's logo which the museum adopted by using Robert Rauschenberg's handwriting, generously donated by him to the museum. It is the gift which must remain in circulation that underpins most of cultural transactions associated with museums.
Her project entitled How Public is the Public Museum? introduces the aspects of giving by exploring generosity through contemporary means of contributing to the Public Domain. Her request to all those participating in the making of the exhibition to donate their cultural products appearing in this catalogue, be it as images, texts, translations or design, by declaring non-proprietary forms of ownership affecting their future use, and agreeing to releasing their materials with Creative Commons or anti-copyright licences.
Her project becomes embedded in the very processes affecting both the institution and the public at large. It gives the possibility of reflection, disseminating the ideas across a number of separate but related encounters, once through the catalogue itself, and again in releasing a double-sided poster as a gift to the visitors to the exhibition.
Lewandowska's practice as an artist has for many years explored questions of public generosity associated with museums and has most explicitly been articulated in the film Museum Futures: Distributed made (together with Neil Cummings) for the Moderna Museet's fiftieth anniversary in 2008.
The project allows for a wider discussion concerning the responsibility of all cultural producers to consider their own positions inside knowledge economies, which are being continually altered by network culture and the threat posed by intellectual property regimes.
Marysia Lewandowska
Born 1955, Szczecin, Poland
Lives and works in London and Stockholm
Education
1981 MA, History of Art, University of Warsaw
Exhibitions and projects