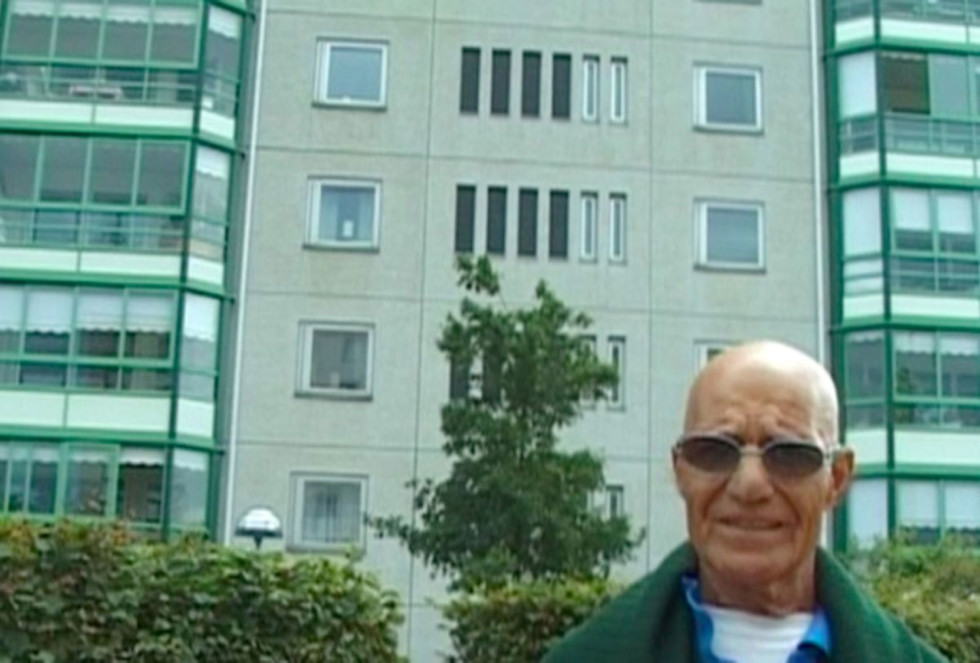 After living for 40 years in Rosengård, the Portuguese couple in Maria Lusitano Santos' film decided to become Swedish citizens. Their original dream of returning to Portugal gradually transformed into a realisation that you can love two places at once.
Lusitano Santos mirrors herself in their story, which prompts her to reflect on what constitutes "home". In this personal video work, with a format somewhere between documentary and essay film, she contemplates a condition she shares with so many – the fact that what primarily defines her as a foreigner in Sweden is that she is not "at home".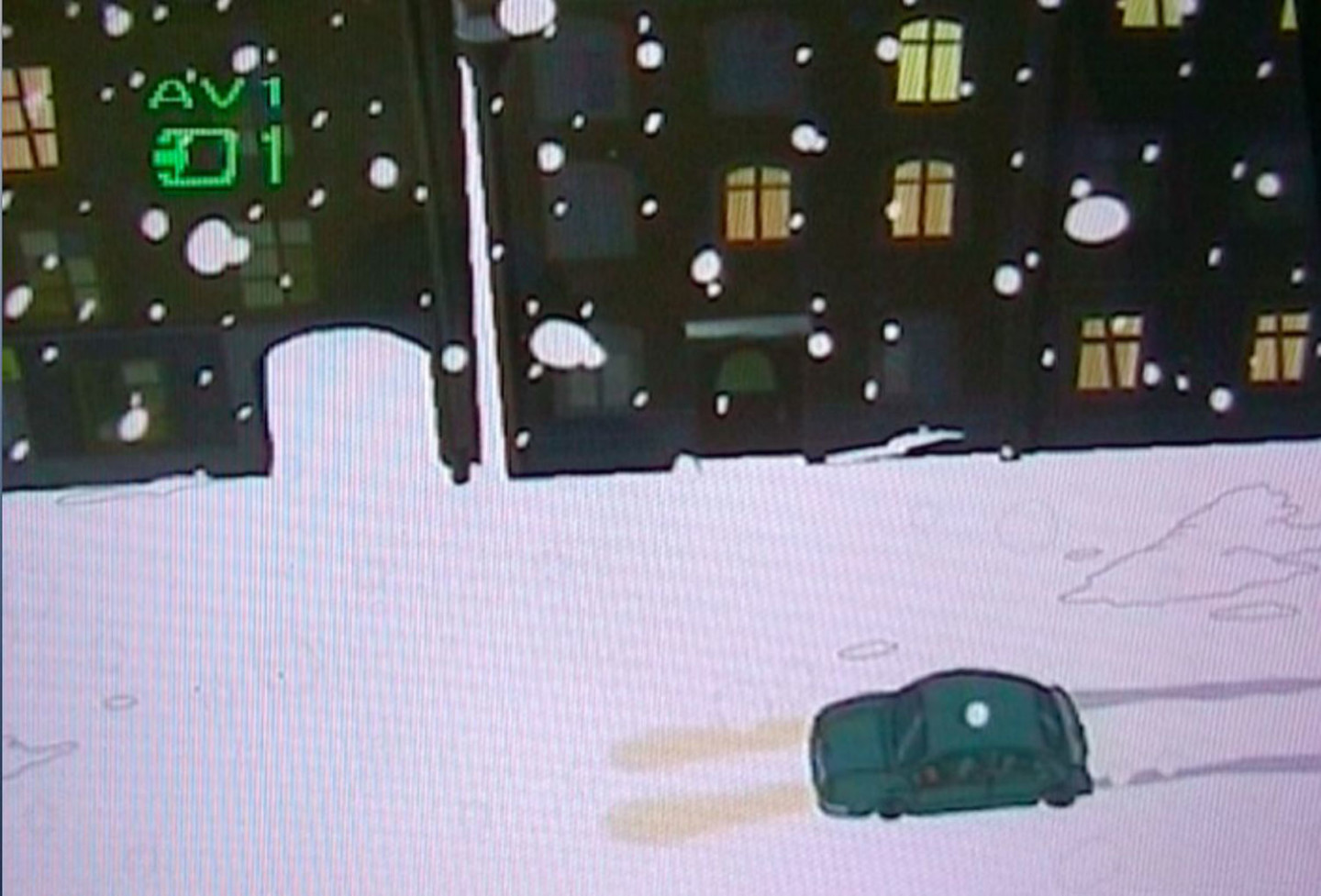 In the differences between the man's story and her own, Maria Lusitano Santos lets a vision emerge of how Sweden has changed since the 1970s. Before she moved to Malmö together with her son in 2007, Sweden had been a dream-like place in her mind. Since childhood, the Sweden of her imagination had been a land of security, a "home". After emigrating, she recognised the place of her dreams in animated children's programmes, such as the old snippets of Bamse in her film, and in gentle snowfall, but not in the brutal architecture of Rosengård.
A modern artist is an international nomad who travels around the world. As part of an art community, she can feel a sense of belonging wherever she is. But to move one's entire life, with kids and everyday chores, generates other, more real, problems that have to be solved. Where to live? And how to teach the kids the new language? How to feel at home when you aren't? How to create a new identity that does not incorporate the notion of "foreigner"?
Maria Lusitano Santos
Born 1971 in Lisbon [PT]
Lives and works in Malmö
Education
2009 Konsthögskolan i Malmö/Malmö Art Acadamy, Malmö
2000–2003 Maumaus – School of Visual Arts, Lissabon/Lisbon [PT]
Selected solo exhibitions
2009 The war correspondent, KHM Gallery, Malmö
2009 The war correspondent: Sala do Veado, Museum of Natural History, Lissabon/Lisbon [PT]
2006 Living History of (1), Museu da Cidade, Lissabon/Lisbon [PT]
2006 Living History (II), Festival! Mira! Toulouse [FR]
Selected group exhibitions
2010 Production 3, Lunds Konsthall
2004 São Paulo Biennial, São Paulo [BR]
Selected bibliography
Joao Pinharanda, "Maria Lusitano: Two Memories", Lunds Konsthall editions, 2010. Marta Kuzma & Massimiliano Gioni, Manifesta 5 (utst.kat/exh.cat), 2004.
Dinis Guarda, Photo España 06 (utst.kat/exh.cat), 2006. Isabel Carlos, Uma troca de olhares (utst.kat/exh.cat), Instituto Camões editions (2007)