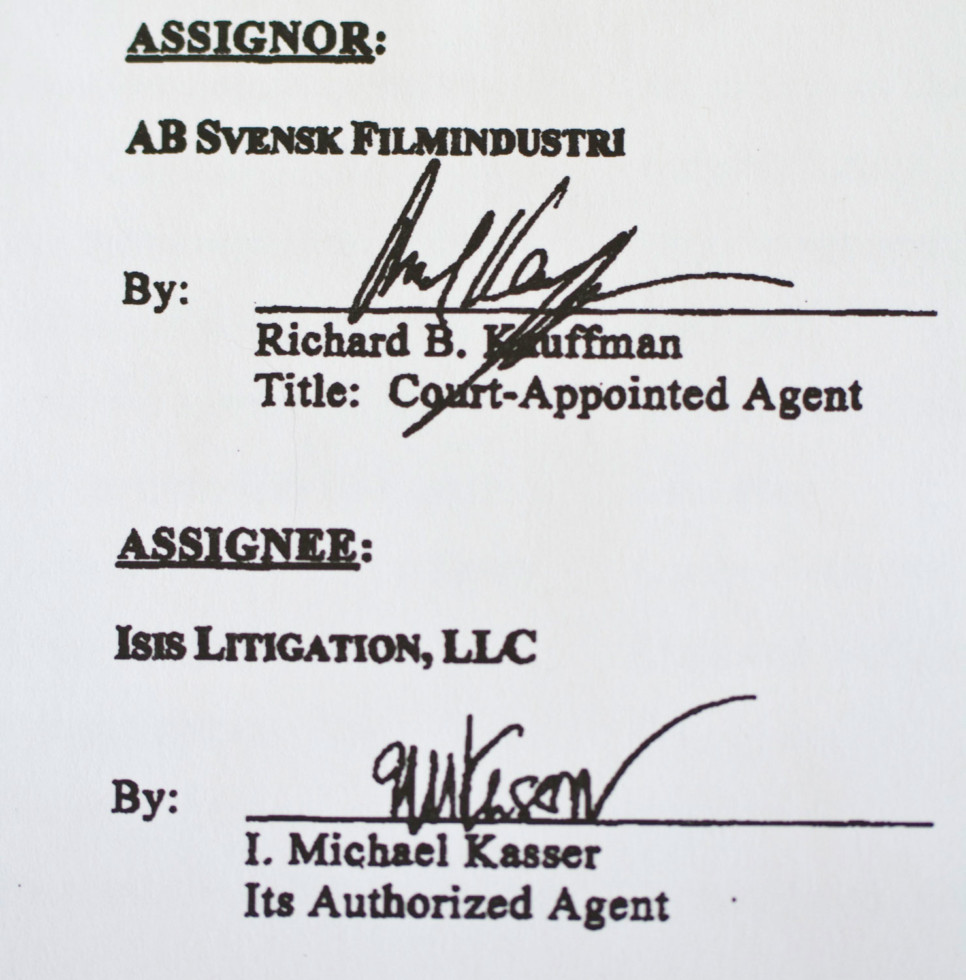 How does a work of art exist? How does a film arise, how does it survive and develop?
Sara Jordenö's documentary installation The Persona Project is about a Swedish cinema classic. When Jordenö approaches Ingmar Bergman's drama of identity, however, she finds not a completed, historic artefact, but a living work whose own form and identity appear to be subject to perpetual negotiation and shifts. In her explorations, documented in archive material, texts and short films, another Persona emerges: a collective, multiform, multimedia work in progress that is constantly reinterpreted, reedited, reclassified and repopulated.
"Videoactive", one of seven parts of The Persona Project, is based on a simple anecdote: in the video shop Videoactive in Los Angeles, someone regularly moves the video cassette with Bergman's film from its place on the shelf with the director's name to the "Lesbian Theme" shelf – an ostensibly harmless re-classification that nevertheless constitutes a small, queer-activist and canoncritical interference. "Cinetyp", another project part, also concerns the institutional classification of Bergman's films.
Jordenö has monitored the process of providing the film with new, uncensored English subtitles. Her analysis of the translators' script and her discussion with the film archivist in charge, reveals the crucial shifts in meaning that are caused by the slightest adjustment of the text, a vital element in the film montage. The final part of The Persona Project, "Hedvig" is based on a conversation with the woman from Gotland who lives in the house on Fårö built as a set for Persona. Hedvig is reluctant to take on the part she is asked to play and angrily turns away the German cineastes who want her to pose silently in front of the big windows, as though she were Liv Ullman.
Sara Jordenö
Born 1974 in Umeå
Lives and works in New York
Education
2003 University of California, Los Angeles [US]
2000 Konsthögskolan i Malmö/Malmö Art Academy, Malmö
1997 Nordens författarskola, Biskops Arnö
1995 Uppsala universitet/Uppsala University, Uppsala
Selected solo exhibitions
2010 Bildmuseet, Umeå
2006 Konsthall C, Stockholm
2005 Art 2102, Los Angeles [US]
Selected group exhibitions
2007 The Long Distance Runner, Den Frie Udstillingsbygning, Köpenhamn/Copenhagen [DK]
2006 Dreamlands Burn, Muscarnok, Budapest [HU]
2006 Konstfeminism, Riksuställningar [SE]
Selected bibliography
Sara Jordenö, "Berättandets gråzoner", Kritiker #14, 2010.
Sara Jordenö, "Om/Mot berättelsen – tankar om Gunvor Nelsons filmkonst", Bildkonstnärsfondens Stora stipendium Publikation, 2006.
Edith Molnar, "On the Lexicon Project – an interview with Sara Jordenö", Dreamlands Burn (utst.kat./exh. cat.), 2006.
More about this exhibition