What actually happened in 1966? I suddenly found myself totally isolated, completely abandoned. Recently someone wrote that I had failed to reform the Royal University College of Fine Arts. That you cannot teach if you do not know what you want. That is not true.
There was no common norm in art for what we are supposed to want as individuals and teachers, nor will there be as long as democratic society endures. We all have to recreate language. Language has to be continually reinvented "from the first letter to the last", says Picasso. "Starting with Van Gogh, we are all in a certain sense – no matter how great we may be – autodidacts – primitive painters, one might almost say. The painter is no longer living within a tradition." Even though this view of art has been around for half a century, it was non-existent at the Royal University College of Fine Arts in Stockholm in 1960 when I started my job there. Such were the conditions under which I worked. I did not fail. I laid the foundations for the changes that ensued. There were other forces that drove me out into the cold. I left when vulgar, mundane, events collided with my ambitions as a painter.
The best art acts within an art historical course of events. My own merit as an artist is that I attempted to intervene in such a course. In 1966 the dissension within me, the split that is clearly discernible in Källan (The Spring), 1962, led me to draw a crucial conclusion. That split had separated painting into two incompatible parts. In 1966 I allowed one of these, the fictitious part, to represent the other, the concrete part, and so the divide in painting was healed in a way that involved the steadfast re-establishment of easel painting as an art form at the very time when this art form had begun to crack. Today some forty years later that conclusion seems radical and legitimate.
Torsten Andersson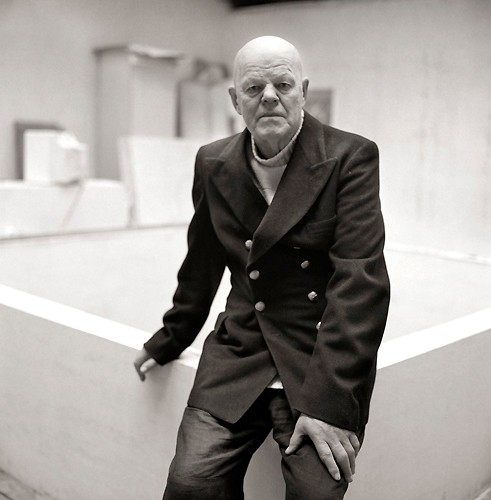 Torsten Andersson
Born 1926 in Östra Sallerup.
Lives and works in Benarp.
Education
1946–1950
Kungl. Konsthögskolan/ Royal University College of Fine Arts, Stockholm
1947
Det Kongelige Danske Kunstakademi,Köpenhamn/ Copenhagen [DK]
1945
Otte Skölds målarskola, Stockholm
Selected solo exhibitions
2002
Dunkers Kulturhus, Helsingborg
1995
Malmö Konstmuseum, Malmö
1986
Moderna Museet, Stockholm
Selected group exhibitions
2000
Oskuldens århundrade – den vita monokromens historia, Rooseum, Malmö
1999
Zeitwenden, Kunstmuseum Bonn [DE]
1997
Louisianautställningen, Louisiana Museum for Moderne Kunst, Humlebaek [DK]
Bibliografi i urval/ Selected bibliography
Lars O Ericsson, "Galleriet", Dagens Nyheter, 1999-01-31.
Lars Nittve, "Som ett norrsken", Torsten Andersson, SAK, 2002.
Magnus Bons, "En målning är inte en bild – om några verk av Torsten Andersson", Konstvetenskapliga institutionen, Stockholms universitet, Stockholm.